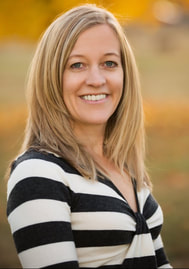 Welcome to my practice, Kia Ora Wellness!
​I carefully chose this name after living and working in New Zealand for a number of years. Kia Ora (pronounced Key-Ora) translates to "be well" or "be healthy," and is used in New Zealand as an informal greeting equivalent to "hi" or "hello." Most of us desire to be as emotionally and physically healthy while moving through challenges, and it is my goal to help you achieve that.
I moved to
Denver via Chicago in 2002, so I consider myself somewhat of a native! I enjoy running (in the park pictured above), spending time outdoors, and when time allows, I like to travel.
EDUCATION AND EXPERIENCE
I am a Licensed Professional Counselor (LPC) with a
a Master of Arts degree in Counseling Psychology and Counselor Education from the University of Colorado Denver.
I also have a Bachelor of Science degree in Advertising from the University of Illinois at Urbana-Champaign.
I have worked at a non-profit in the EAP (Employee Assistance Professional) field where I counseled individuals and couples experiencing any number of challenges.
I have worked with nurses who were in jeopardy of losing their nursing licenses due to substance use/abuse/dependence concerns.
I maintained a small private practice where I assisted adults who were working through life transitions.
​

I have been involved both personally and professionally in the reproductive world for 10+ years. I was a patient of a few local reproductive centers, and I have been employed on the counseling staff at a world renowned facility for a number of years. I have counseled individuals and couples, completed third-party reproduction consultations (donor recipients and intended parents), evaluated egg donors and gestational carriers, led support groups, provided workshops, and presented fertility related in-services to employees and colleagues.
​HOW I WORK WITH CLIENTS
During counseling sessions, I listen closely to what you are struggling with, and together we work on ways to improve your thought processes, stress and anxiety levels, decision making, relationships, and anything else that may arise. I utilize Cognitive Behavior Therapy (cognitive restructuring), as well as Mind Body Stress Reduction techniques and coping skills.
For those who seek me out specifically for reproductive challenges:
A
lthough I have not experienced exactly what you have, I can personally relate, and have a vast understanding of the medical terminology and the emotional roller coaster that reproductive and loss issues can cause. I am passionate about important and crucial aspects of life that can often be overlooked and misunderstood by the general population, and more importantly by well-meaning friends and family. I strive to meet you where you are at, in a non-judgmental and unconditionally acceptable way. Nothing you share and we process together will surprise or shock me. I welcome and accept your vulnerability. ​
---
---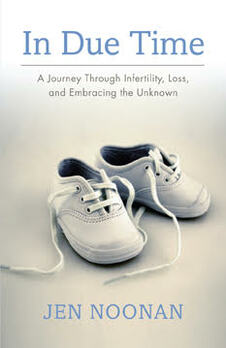 I am the author of the infertility and loss memoir
In Due Time: A Journey Through Infertility, Loss, and Embracing the Unknown.
This heartfelt memoir chronicles the most physically and emotionally demanding time in my life as I attempt to add to my family of three after receiving medical assistance to initially conceive. I divulge intimate details of infertility testing and medication, miscarriages, intrauterine inseminations, chemical pregnancies, comprehensive chromosomal screening, in vitro fertilization, and frozen embryo transfers. An emotional mixture of hope, defeat, success, and loss, this honest and raw memoir depicts my tedious challenge to embrace the unknown.
---
I am an active member of the American Society for Reproductive Medicine (ASRM), as well as the Mental Health Professionals Group (MHPG) within ASRM where I am the Bylaws committee chair. I belong to a local group of professionals who
meet on a quarterly basis to network and discuss the
latest
developments in our exciting field! ​I have completed the Professional Training Program through the Family Equality Council, and welcome LGBTQ people to my practice.